Select Objects
Download the DWG file to use on this lesson.
In this lesson I'm going to show you the tools available in AutoCAD to select objects.
Try and use all the select options shown in the lesson. Which one do you find the easiest?
Each one is useful in different scenarios.
The Lasso tool is very helpful when it comes to complex site plans and wanted to select lots of objects that have objects around it (like trader blocks that you want to select but with heras fencing and water point symbols showing next to it that you don't want to select).
Design Tip
If AutoCAD isn't letting you select multiple objects it may be that your settings is set in a way that means you have to use Shift to select multiple objects.
It's whatever works best for you, but if you want to change that setting open OPTIONS and untick the 'Use Shift to add to selection' under the Selection tab.
This controls whether subsequent selections replace the current selection set or adds to it.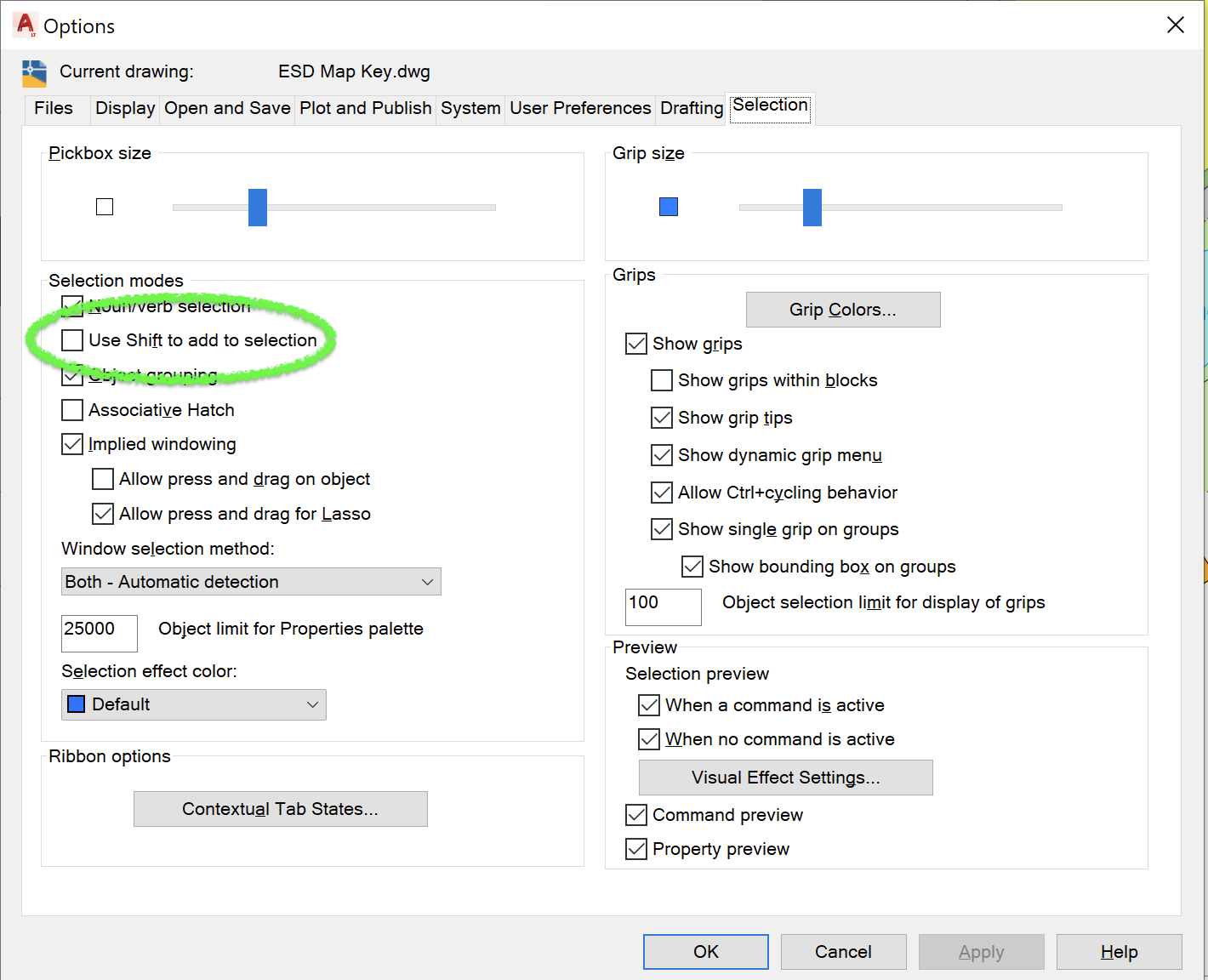 Complete and Continue